Swiss

Lemon takes care of your digital communication strategy.
Swiss

Lemon, digital communication agency in Geneva
Our team of digital communication specialists is based at Carrefour de Rive in Geneva.
We support you in defining your digital strategy . We take care of all areas of activity.
We are involved in the creation and dissemination of your digital image , we are monitoring your e-reputation and we help you put in place levers to boost your business.
You want to create or redesign your website ? We support you in all stages of Security and some managing your website .
In 2023, the digital transitionhas become mandatory for your brand's image. It is not always easy to understand how to set up good digital communication , and yet… Its benefits are clear!
Swiss Lemon, web communication agency, advises you and adapts to you.
We create personalized and unique digital strategies for each of our clients.
Swiss Made Agency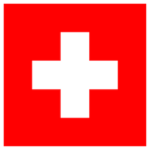 Entrust your digital image to our digital communication agency
You already have a website and an Instagram page…that's great. But what is your digital strategy ?
If you do not know how to answer this question, it is high time to contact Swiss Lemon.
Digital communication agency : Entrust us with your projects, we will imagine your digital identity and your website.
Our team at Geneva master them communication tools to guide you in your digital development and in the website creation of your activity.
You have a project ? you want to develop your business? Think about the many benefits of digital communication .
Contact Swiss lemon for a quote or for information on our different packages.
of the world's population on the internet
of Internet users are active on social networks
of the world's population is connected to the web using a mobile phone
Digital marketing is all the communication actions for a brand, on the Web and its many digital media.
Today essential in the communication of professionals to promote their services or their brand, digital marketing allows visibility on the internet. A large majority of consumers are present on the Web, so it is essential to put in place a digital strategy as soon as possible.
To build loyalty, get new customers, improve its image or create a community, companies have the choice among different media in digital communication.
Among them we find the website , social networks or advertising campaigns .
Swiss Lemon is based in Geneva, Carrefour de Rive and takes care of the digital communication of its clients.
Our communication agency supports you throughout the definition of your strategy, in the implementation of communication tools , informs and advises you.
Do you want to gain visibility and create your website ? or just offload the management of your social networks … Contact us and take the time to talk about your project.